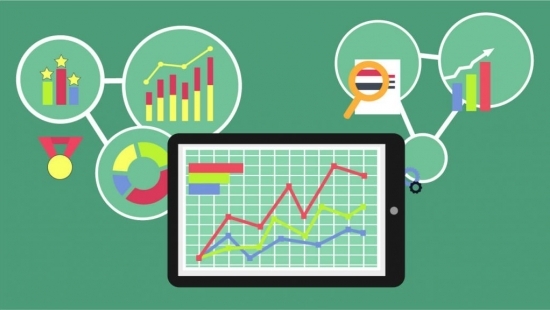 Rank tracking is a tool that allows you to find out where your website ranks in searches on the Google search engine. In other words, "What rank is my site in?" They are the tools that can get the answer to the question. It will be useful to use ranking tracking tools to improve your site and rankings faster and to take earlier precautions for problems such as loss of rank.
Site owners want to keep track of the rank of their site because they want to get a reward for their investment and a sense of curiosity. The ranking results they receive directly affect product / service sales, number of visitors and most importantly brand awareness.
There are several important points in sequencing tracking. Rank tracking results differ by location, desktop and mobile searches. There are many sites or desktop programs that you can follow the rankings on the Internet. However, in most of them, it is a bit difficult to obtain the correct results and find Turkish language support according to all of these criteria.
Why is Rank Tracking Important?
According to the results you will get from the ranking tracking tools, you can work to increase your sales and brand awareness.
If there is a person or company you work for SEO, you can find out how much you get what you pay for.
If you are doing SEO work yourself, you can track your customers' rankings and serve them better.
By learning the rankings of your competitors, you can develop your competitive strategy more easily.
By learning your shortcomings according to your competitors, you will not fall behind in the competitive environment.
You can find out how many results you get from your existing keywords and discover new keywords.
You Can See All Ranking Results Together
With the advantage of the Fixerkit Row Finder tool in order tracking, you can check your rank in mobile and desktop searches separately on a daily basis. Moreover, you can easily follow this ranking in Turkish. You can easily get the result you want in the customer panel, which is easy to use.
Fixerkit Offers More Than Ranking Tracking. Let's say you learned the ranking of your site with the Fixerkit Rank Finder tool. You learned if your site is on the rise or down. Thanks to the system, you can easily draw a path for yourself by following the rankings of your competitors. In addition, the system offers you the similar keywords you have used and their use in the internet environment, so you can see more and the correct use of your keywords for the internet environment and increase your ranking. In addition, you do not need to be an SEO expert or have technical knowledge to use the system. Thanks to the simple interface panel, anyone can track the site.
Fixerkit Follows Your Rank for You
One of the most beautiful features of the Fixerkit row finder is that once you save the site you want to track in your projects, the system automatically tracks the rankings every day for you. When you want to track your rank, you don't need to add your site and the words you want over and over again.