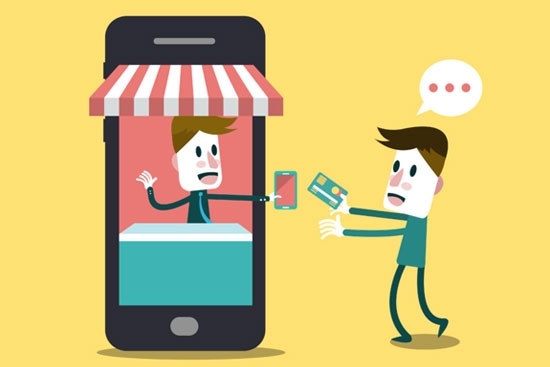 Today, many brands try to sell their products either on their own sites or by subscribing to sales sites. However, it is very difficult to earn income from sales in this way in companies that do not have a product capacity that can sell like 100 units of the same product or whose profit is not very high. Because there are extra costs such as the commission paid to the site where the sale is made, registration fee, shipping fee.
Platforms that can be sold without paying extra fees; Social Media
In this case, businesses try to sell their products on social media because they do not pay extra broadcasting, registration, etc. fees. Since all businesses, regardless of whether they are big or small, use this opportunity that social media provides for free, the competitive environment is very high. Competing with all your competitors by using the means of social media requires you to spend a lot of time. Because the opportunities you use are available to everyone, so the only thing you can make a difference in the competition will be to spend your time on your social media accounts.
A Roadmap for Selling Products on Social Media
The basic way to sell your products on social media; To prepare the visual of the product, your article about the product, the labels related to the product as a post, to share them one by one on all social media accounts. Afterwards, it is up to the sales and follow-up returns to be made from the share you prepared.
The Only Obstacle to Selling on Social Media; Time
All of this seems very easy at first glance, but given that you have a lot of products, you have multiple social media accounts, and you need to constantly post to keep the products up-to-date, you will need to spend most of your time on social media. But unfortunately, we don't all have that much time to spend with your working people and social media.
Turn the Time Barrier into Advantage
With the Fixerkit social media management tool, you can turn the obstacle for others time into your advantage. After you become a member, you add your social media accounts to the system, you can prepare the share and send it to all your social media accounts at once thanks to Fixerkit. It's that easy to sell on social media with Fixerkit.
If we think with a very simple logic, let's assume that your competitor and you have 5 social media accounts. Your competitor will log in to their 1st account in each of the 5 social media accounts, share the post, log out, then do these actions again for the 2nd account, then 3, then 4, and then the 5th. When you click the share button, the system will automatically share this post on your 5 accounts. In other words, until your opponent makes 5 shares, you can make 5 times more 25 shares in the same time.