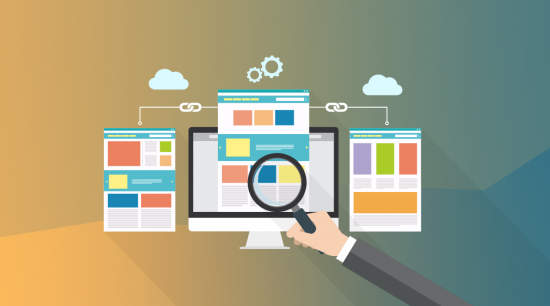 It might sound like "clickbait" when you read the thread. You come across resources that everyone is looking for but cannot reach or have been discovered by others and have many backlinks. In this article, I will talk about how you can constantly get backlinks from free blog sites. The essence of the job is to create your own front blog sites. I don't even need to mention the benefits of front blogs. The biggest problem in managing a front blog is that you have to spend a lot of time. In this article I will tell you how you can achieve this without wasting time.
One of the important issues when buying a backlink is that there should be information about the site you are linking to, or the content in the link should be similar to the content you provide. If the backlinked site link does not match the content of the linking page, that link does not have much value. This will do you more harm than good. It is difficult to find links to your site and a site or page with similar content. That's why one of the best ways to get links to your site is to create your own front blogs.
Creating front blogs, adding content to these blogs, and so on is really tiring and requires extra labor. However, it is quite simple to manage your shell blogs and to get a backlink to your site or page every time you post, with Fixerkit's blog management system. Link your blog pages such as blogspot, wordpress, livejournal, tumblr to Fixerkit and introduce your site's rss / feed address, that's it. Fixerkit will periodically scan your rss address and share your newly added content by giving backlinks on the pages you choose.
What I have been telling you so far is very simple and even if you do all the operations from scratch, it takes a maximum of 10 minutes, but since the process is so simple, people immediately come up with the question: "Why do I get backlinks from just a few blog pages?". They think this way and exaggerate the front blog page and suffer more harm than good. You are right, the system is quite simple and one thinks why not more. You have to think about this situation as follows; Each brand can have front blogs and can promote their own sites, but the same brand does not open 10 blogspot, 5 wordpress pages and share the same content here. If you do it this way, what you will get is blog pages that publish duplicate content and exit blog backlinks. This system does not help you at all.
The method of getting quality free backlinks is to create your own valuable blog pages.
I will give you another idea, thinking that you have done everything up to this part, and with this idea, you will manage your own front blogs and social media accounts of your front blogs.
Each cover blog page you open has its own rss address. You can open a social media account belonging to these front blogs and, again, with the social media management feature of Fixerkit, you can automatically share on these social media accounts. In this way, you can both have your own front blogs and create your own private link pyramid.
Thanks to the link pyramid and front blogs, you will provide quality links to every article you publish.